The Refuge (Short Thrills 2) Released Today!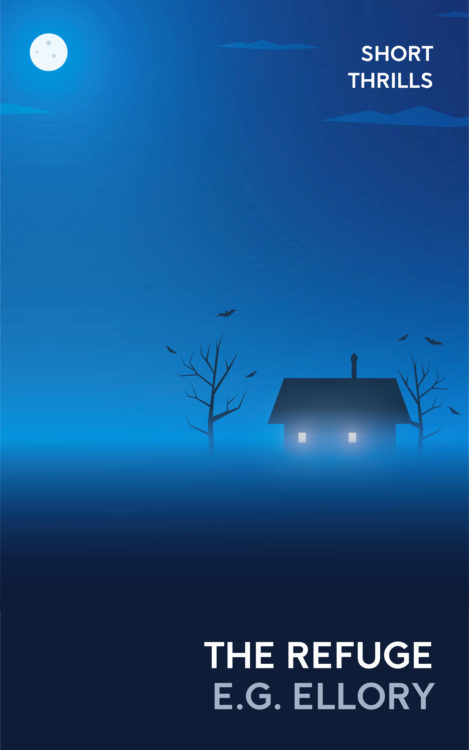 Good news! My new thriller story The Refuge (Short Thrills 2) is released today. It's a story about a traveller who, after losing his way, comes across an isolated house which turns out to be less shelter than storm. Available in the Kindle store..
Short Thrills 3: Mapping Shadows
20th July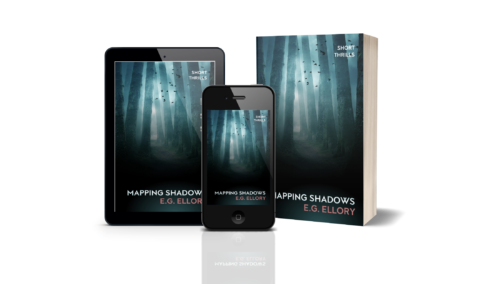 I'm working on releasing a new story each month in my Short Thrills series. Mapping Shadows is the third instalment. In this story, a young boy is discovered in woodland feared by the local villagers. When the boy wakes, he as no name or memory, triggering old fears and dark secrets. Mapping Shadows is available on pre-order for 99c / 99p here.
Short Thrills 2: The Refuge
30th June 2019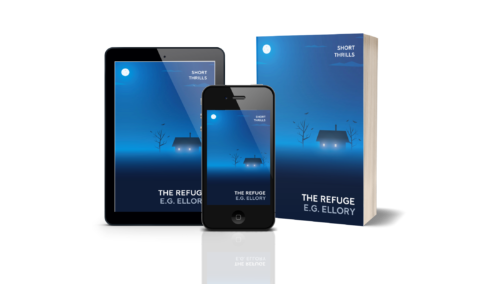 If you're familiar with my work, you'll have come across my short thrillers which tend to have a dark twist! Killing Symphony was the first story in the Short Thrills series, and Ghostwalking was the short prequel to the Solomon Stone series of espionage thrillers. The Refuge is the second instalment in my Short Thrills series, focusing on a traveller who, after searching for a safe haven, finds a house that turns out to be part sanctuary and part mystery. The Refuge is available on pre-order for 99c / 99p here.
Solomon Stone is Born…
20th June 2019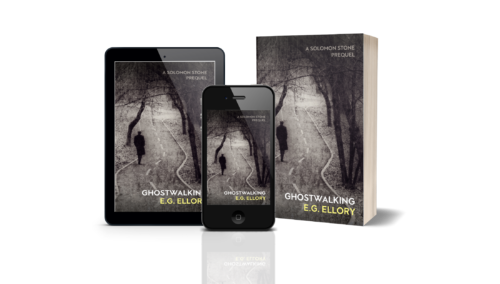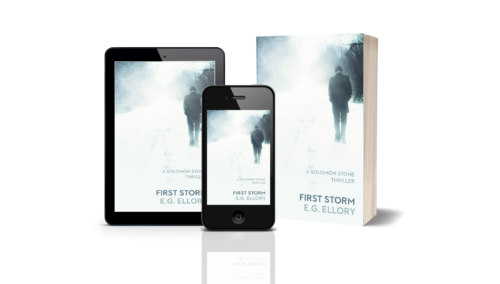 If you follow my blog, you'll know that a new character appeared from a story that took a surprising turn. The character? Solomon Stone. The general story? A guy picks up a stranger who's walking dangerously towards a blind corner, only to realise that this isn't a chance meeting: it's an audition. An audition that will change his life. From this idea, came the character of Solomon Stone. Ghostwalking is the story and First Storm is Book 1 in my series of espionage thrillers. If you like Jason Bourne, you'll love Solomon Stone!
New Thriller 'First Storm' released
11th June 2019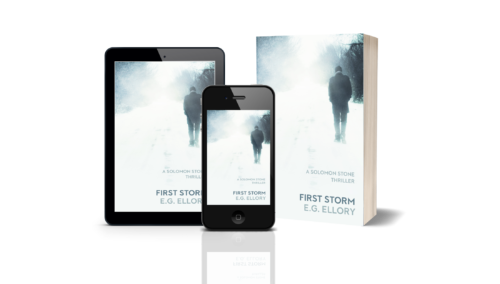 So, Solomon Stone's espionage journey begins in Book 1 of the series, 'First Storm'. In Book 1, Stone tracks a rogue agent known as The Ghost, navigating a snowstorm to find his target. Things get bloody very quickly and so begins the web of intrigue and murder. Out now for 1.99
Preview of 'First Storm'
25th May 2019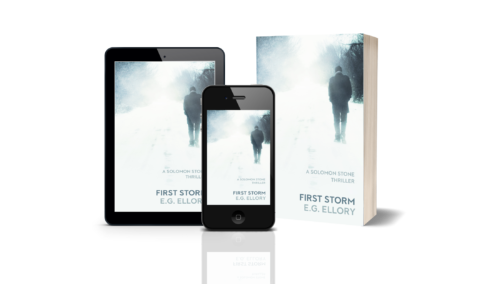 If you're a fan of espionage thrillers with a thick slice of action thrown in, I think you'll like my new Solomon Stone series. Book 1, 'First Storm', is released on 11th June and now seems like a good time to offer a preview. Here's Chapter 1 for you. If you want to follow Solomon Stone as he tracks down a rogue agent known as 'The Ghost', you can pre-order 'First Storm' here.
An Illustrated Tale Complete
12th May 2019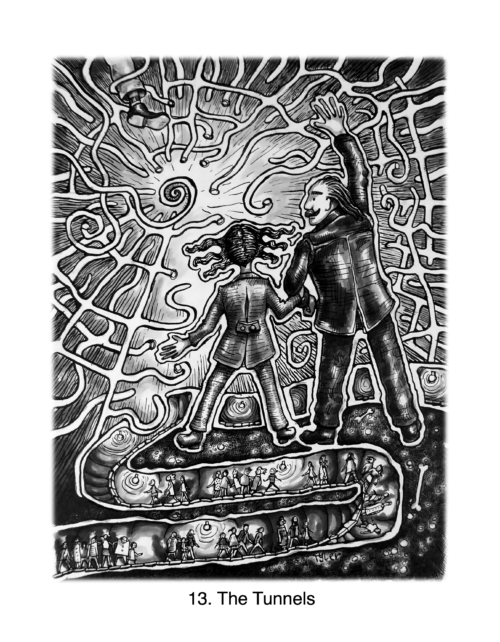 I'm pleased to say that the illustrations for Book 1 of my Kaira Renn fantasy series, 'The Sign of the Symean', are now complete. Thanks to the multi-talented Andy Tyler, I now have a unique illustration to compliment each chapter of the novel. The example above is from Chapter 13 when Kaira has to travel with her dad's closest friend, Farraday, along the tunnels to a secret meeting – but first she has to negotiate The Web of Azryllis! If you like fantasy with a mixture of magic and mayhem, now is the time to get your copy as I'm running a Kindle countdown deal until the 14th May in the US ($1.99) and 15th May in the UK (£0.99).
Also, if you've already bought a copy of Book 1, you've got a free audiobook waiting for you! All you've got to do is send proof of purchase (screenshot of Amazon receipt etc.), and Ill send you a free promo code so you can appreciate 'The Sign of the Symean' in a different format! First come, first serve though as there are a limited number of promo codes for the free audiobook.
Chapter 1 of Book 2 in the Kaira Renn series available to read
25th April 2019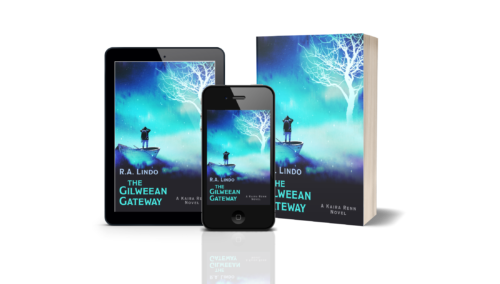 After spending some time developing the beginnings of an espionage-thriller series featuring Solomon Stone, I've returned to the magical realms of the Kaira Renn universe. Chapter 1 of Book 2, 'The Gilweean Gateway', is available to read for free here.
**A note on the cover … it's a temporary version which will be updated to match Book 1 on the book's release in July.**
If you want more of Kaira Renn's adventures, you can grab Book 1 here (audiobook here) or, if you want to start at the very beginning, the prequel 'The Rise of the Ameedis' is available here. Happy reading!
Audio Book of 'The Sign of the Symean' out now
23rd April 2019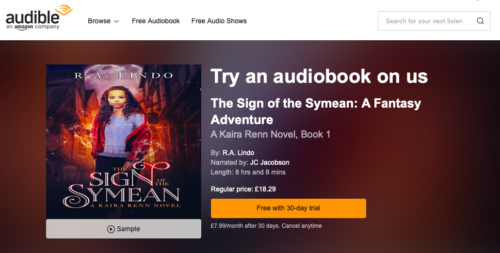 Good news! After a bit of a delay, the audiobook to 'The Sign of the Symean' is now available through Audible and Amazon. If you're new to Audible, you can get it for free as part of your trial. Happy listening!
Introducing Solomon Stone
16th April 2019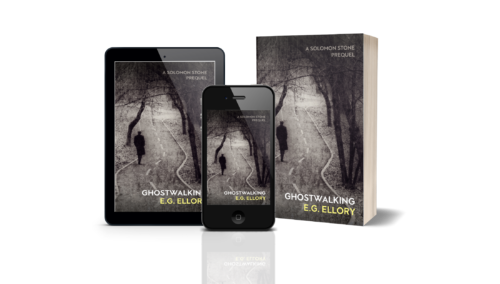 The prequel to my new Solomon Stone espionage-thriller series, Ghostwalking, is out today! It's a short novelette (10,000 words) so only 99c / 99p and provides the back story to the creation of a loner turned shadow agent.
Book 1, First Storm, is currently on pre-lease where we meet Solomon Stone on his first assignment, tracking a rogue agent known as 'The Ghost' in a remote part of northern England. The series will follow Stone as he appears in various locations, dismantling the lives of dangerous individuals and righting wrongs along the way.
Meet Solomon Stone
10th April 2019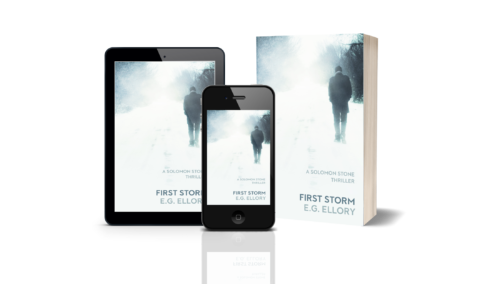 After a focus on my fantasy series, I've now returned to my thriller writing, creating the character of Solomon Stone: loner turned shadow agent who tracks individuals of interest and dismantles their lives. The prequel, Ghostwalking and Book 1 First Storm are both on pre-order. If you like high-octane espionage thrillers, you'll love Solomon Stone!
Fantasy Prequel Released: Enter a Magical Universe
19th March 2019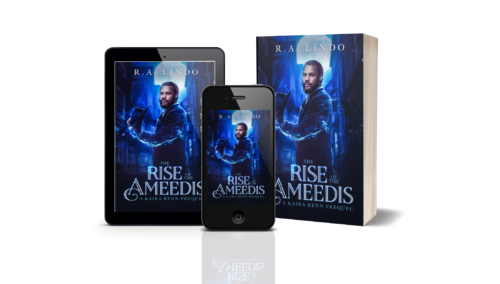 If you're already a fan of my Kaira Renn fantasy series, you'll be pleased to hear that the prequel is now out, available on Amazon.
The prequel focuses on the key adults in Kaira's life: her dad, Aunt Phee, Farraday and Smyck. It also explores the dark shadows looming over The Society for the Preservation of Magical Artefacts – dangerous characters including Kaira's granddad, Isiah Renn.
If you like your fantasy laced with mystery, magic and mayhem, you'll love Kaira Renn!
A Fantasy Prequel: Building the Kaira Renn Universe
14th February 2019
If you've visited my website before, you're probably aware of the fantasy series I'm writing centred around a young, female heroine, Kaira Renn. As I write Book Two (due for release in the summer), it's occurred to me that there's a universe to explore which will expand across and beyond the five-book series. This has led me to write a prequel – due for release at the end of the February. The illustrations for Book 1 are coming along nicely (thanks to Andy Tyler) and the audio book for Book 1 will also be released in the next few weeks. Here's another illustration from Book 1: 'The Sign of the Symean'. Once all illustrations are complete, an illustrated version of each book will be available.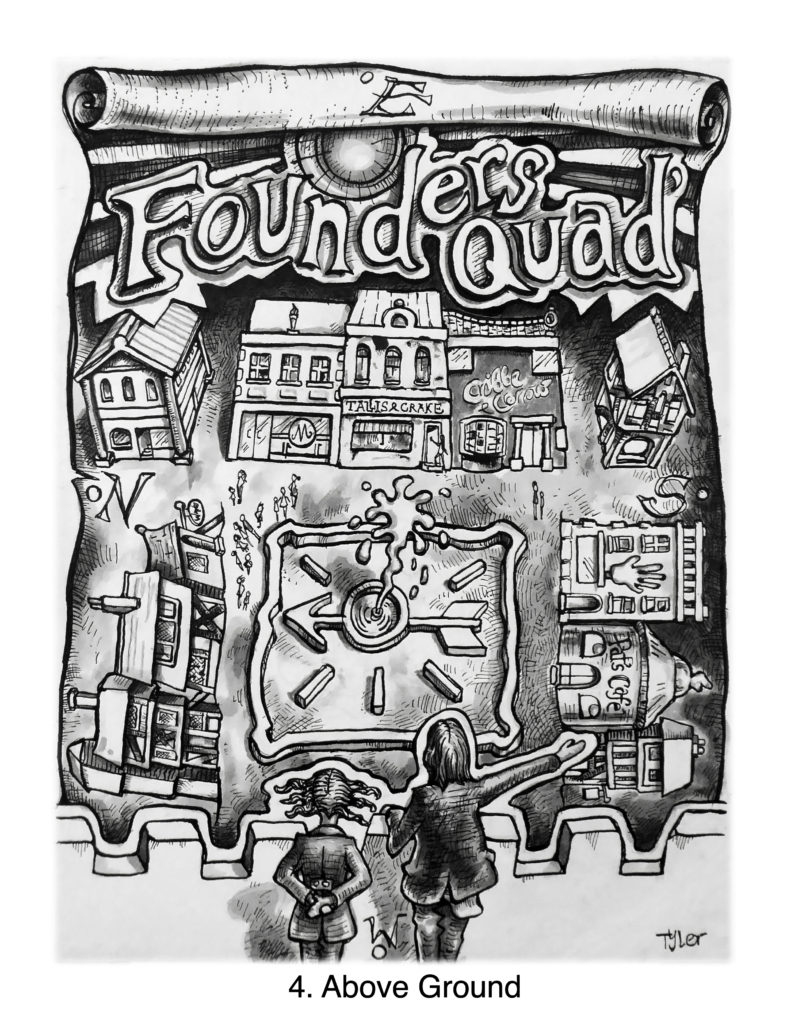 Good news: I'm going to giveaway the fantasy prequel to my subscribers and also via my website which you're currently on! If you haven't already subscribed, you can sign up here. You'll get a free, short thriller and, when the prequel is released, I'll send you this for free too! I want to reward loyal readers as much as possible so look out for more free books in the near future: the start of a dystopian series will be your next freebie in the Spring.
For now, it's back to the finishing touches to the prequel before working on Book Two of the fantasy series – out in June!